Cellulose Sponges
An environmentally friendly, biodegradable and natural product made using wood pulp and cotton from sustained resources, cellulose sponge is perfect for deep cleansing, make-up removal and skin preparation.
Favoured by Spas and Health & Beauty clinics, our cellulose sponge is offered both refreshingly moist, ensuring softness of touch, or dry for a crisp, clean feel.
Standard and bespoke packaging is available throughout the range.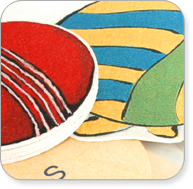 Our compressed cellulose sponges are offered dry and hygienically sealed in standard or bespoke packaging. Custom artwork, printed in up to 4 line colours or full colour reproduction on white cellulose make them ideal for brand promotions, spa use or as children's...