What's New
We are forever exploring new and innovative ideas for our customers.  With a lifetime's experience in the trade we are well suited to help you through the design, build and testing phases of your products lifecycle.
Here are the latest products we are excited to offer, come back soon to find out what else we are upto!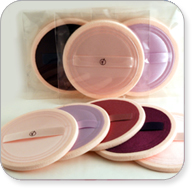 Satin Topped NBR Sponge Conceptually innovative, our satin topped NBR sponge utilises advanced technology to produce this highly unique product. Combining our premium grade NBR material; manufactured to the highest standard utilising environmentally friendly,...