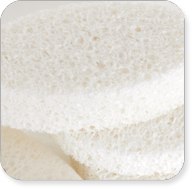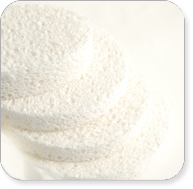 An environmentally friendly, biodegradable and natural product made using wood pulp and cotton from sustained resources, cellulose sponge is perfect for deep cleansing, make-up removal and skin preparation.
Favoured by Spa's and Health & Beauty clinics, our undyed, natural cellulose sponge is offered both refreshingly moist, ensuring softness of touch, or dry for a crisp, clean feel.
All our cellulose sponges come with anti-bacterial treatments as standard.
Colour: In its most raw and natural state the colour of cellulose is white
Packaging: Standard and bespoke available
Size: Standard and bespoke available