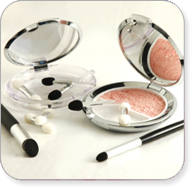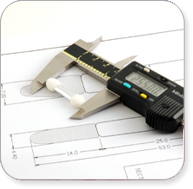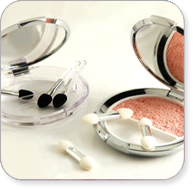 Compact Eye Shadow Applicators
On-going investment and research coupled with our philosophy of a self-sufficient approach to manufacturing eye shadow applicators ensures our continued success in the specialised niche of compact applicator and brush manufacture.
A comprehensive range of stock tooling is available to produce personalised custom brands incorporating colour matching to pantone colours of your choice and logo branding.
Our experienced design and development team are on hand to offer help and support and can offer conceptual drawings, prototype models, final technical drawings and product specifications throughout your eye shadow applicator manufacture project.
Specifications
Standard colours: white, pink, peach and almond
Custom colours: available
Size: Standard and bespoke available
Packaging: Standard and bespoke available.